So excited to share some of my favorites from my recent family spring mini sessions!
I don't always offer family spring mini sessions, but I always love how they turn out when I do. There's something so bright, colorful, and almost hopeful about spring time and knowing summer is right around the corner! Although, spring time also usually means rain as well. With the drought we've had this year, I was hoping to avoid the rain on this night. But my last session of the night was done with a plastic bag over my camera and rain drops falling on my clients. But they didn't seem to care at all!
Each of these families showed so much love for each other. I definitely tend to lean more towards the posed images, but I always try to capture the candid interactions as well. Each of these families walked away with some great images to cherish!
And can we talk about their outfit choices for a moment? I give them all a 10/10! Every family ended up in soft neutral colors with splashes of blues and pinks, which tied in so perfectly with the teal bike and white/pink flowers. And they all matched without matching – iykyk! Scroll to the bottom of this post to find links to my what-to-wear guides for spring, summer, and rustic settings for the fall. I'm always here to help plan outfit choices for your family!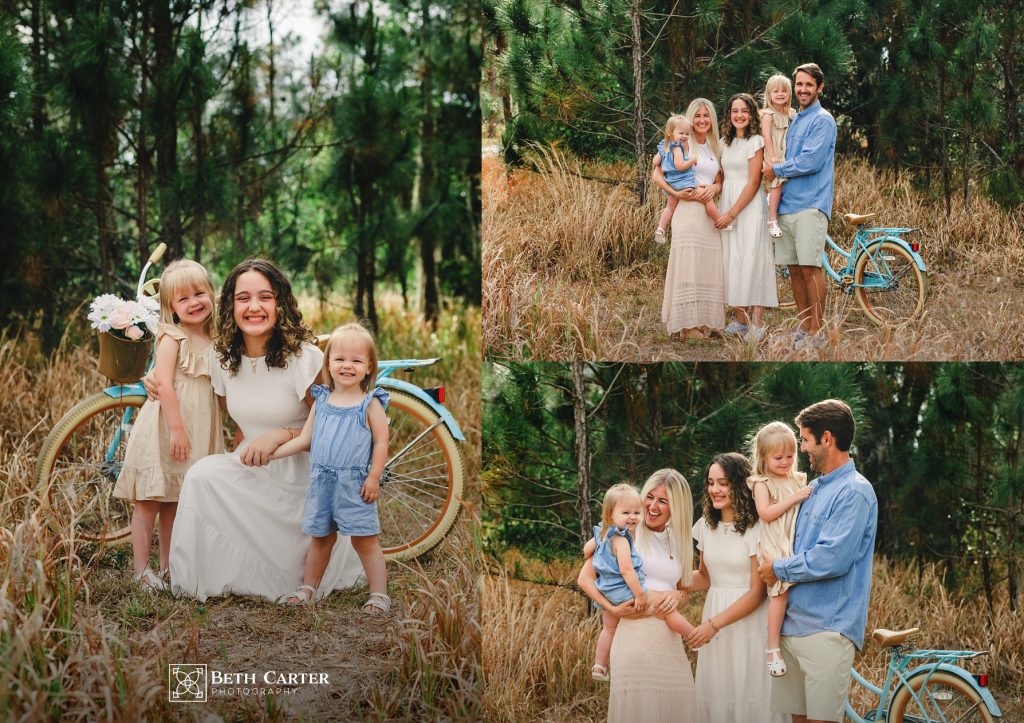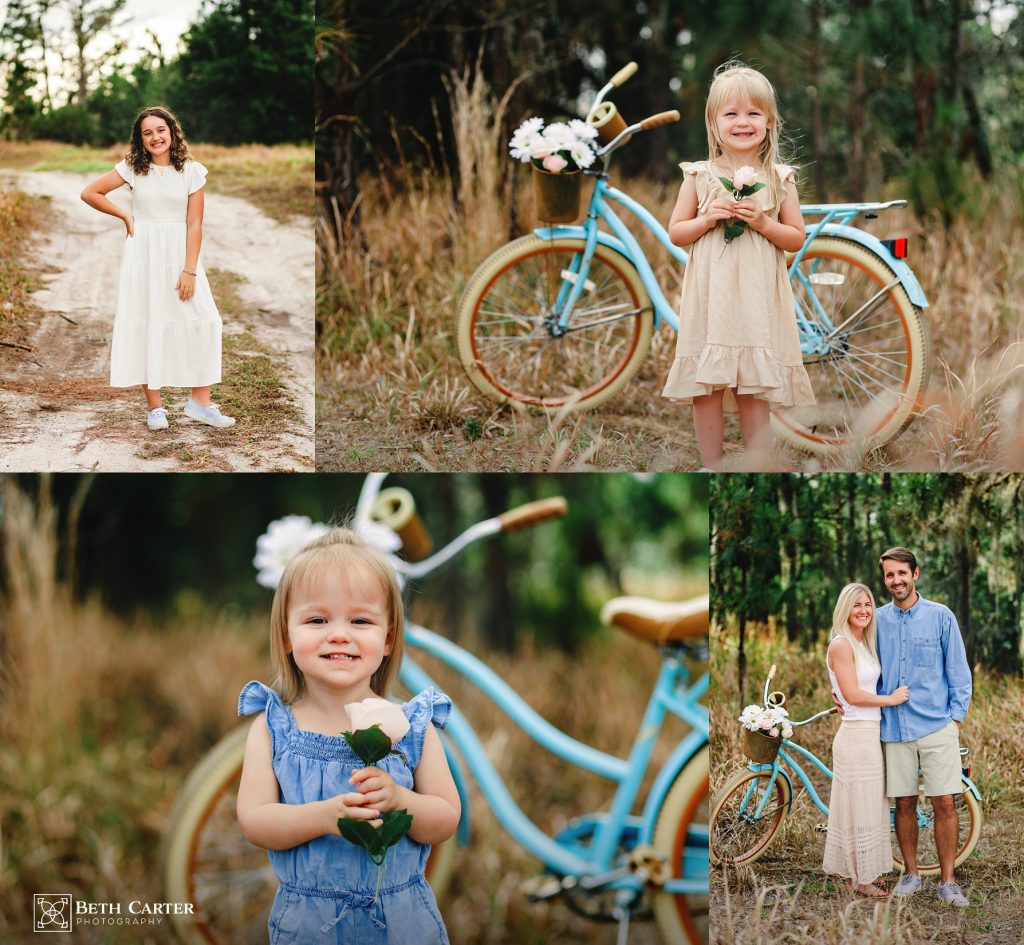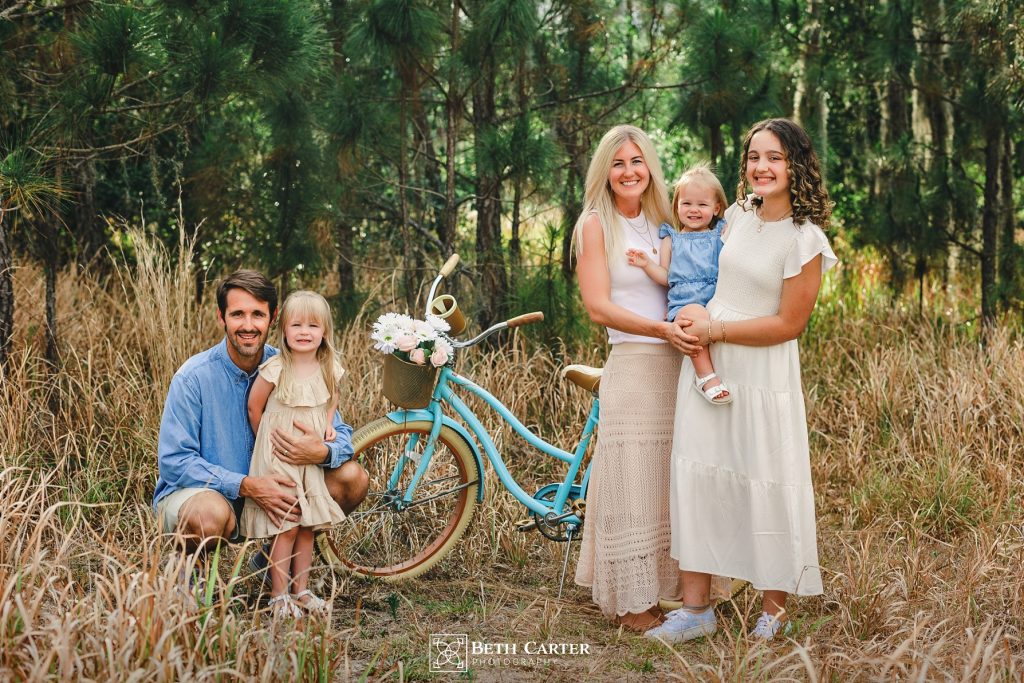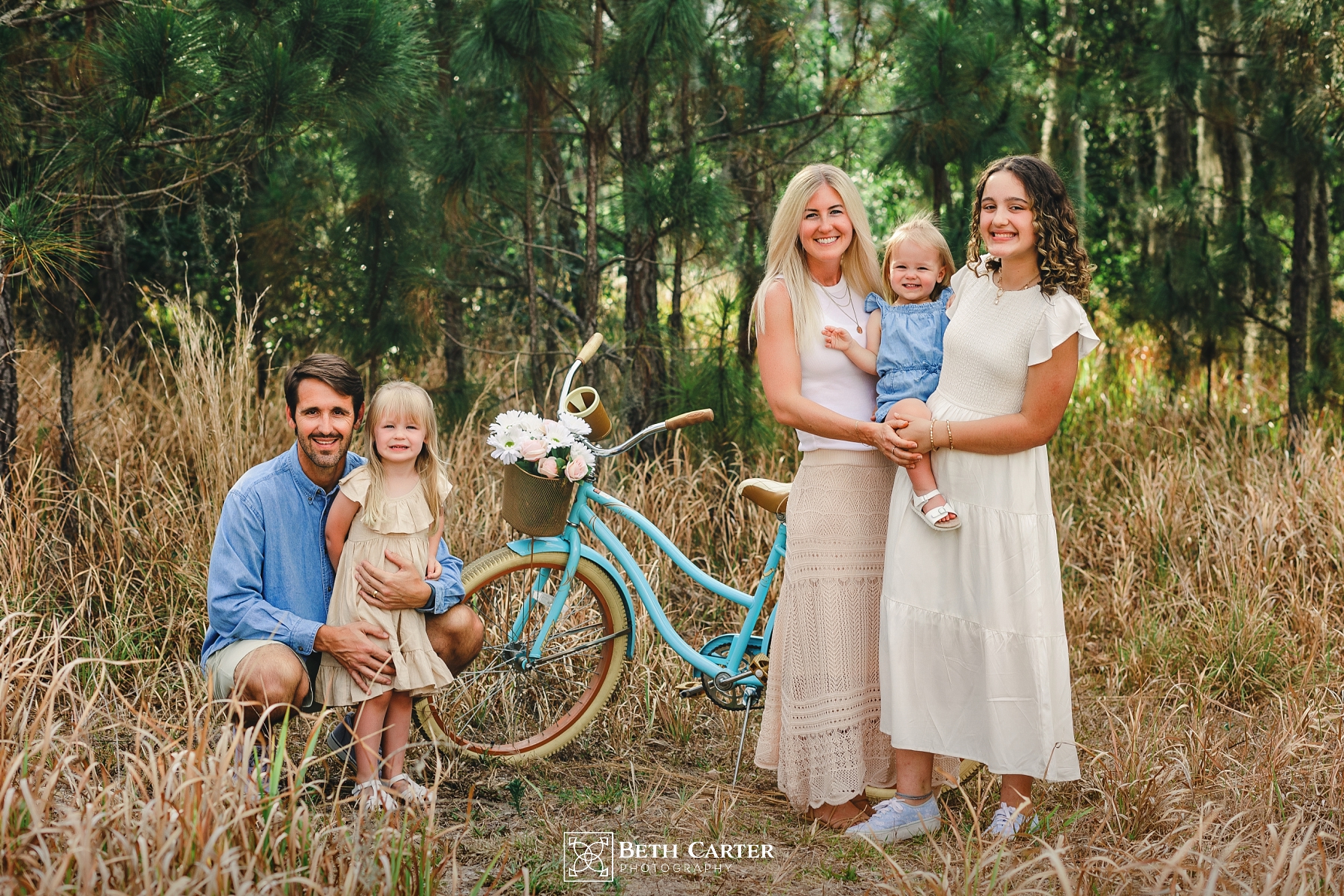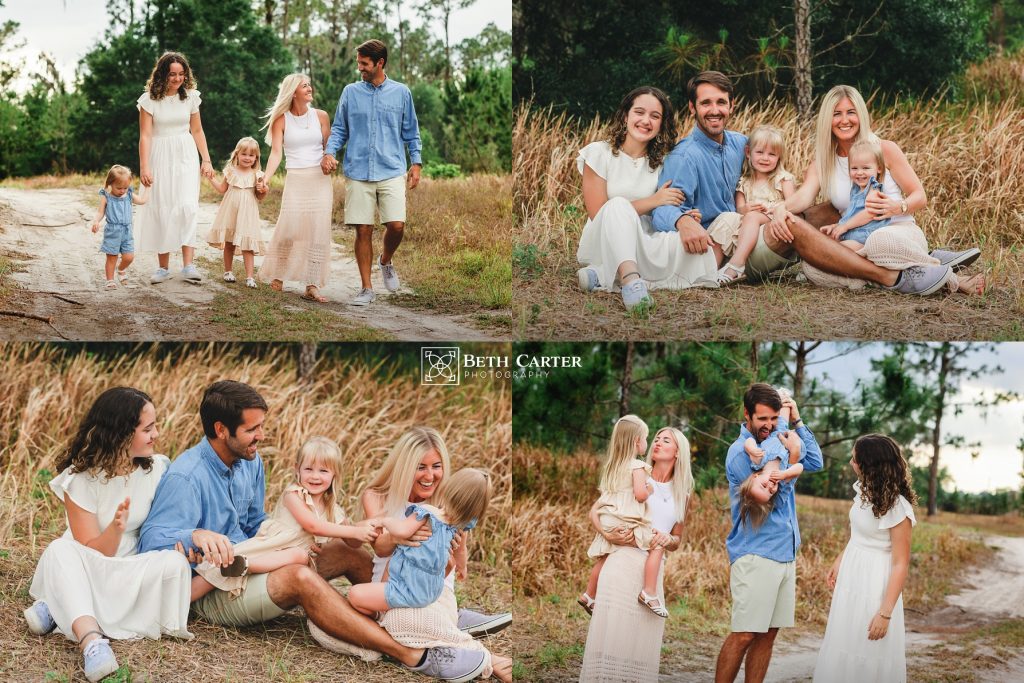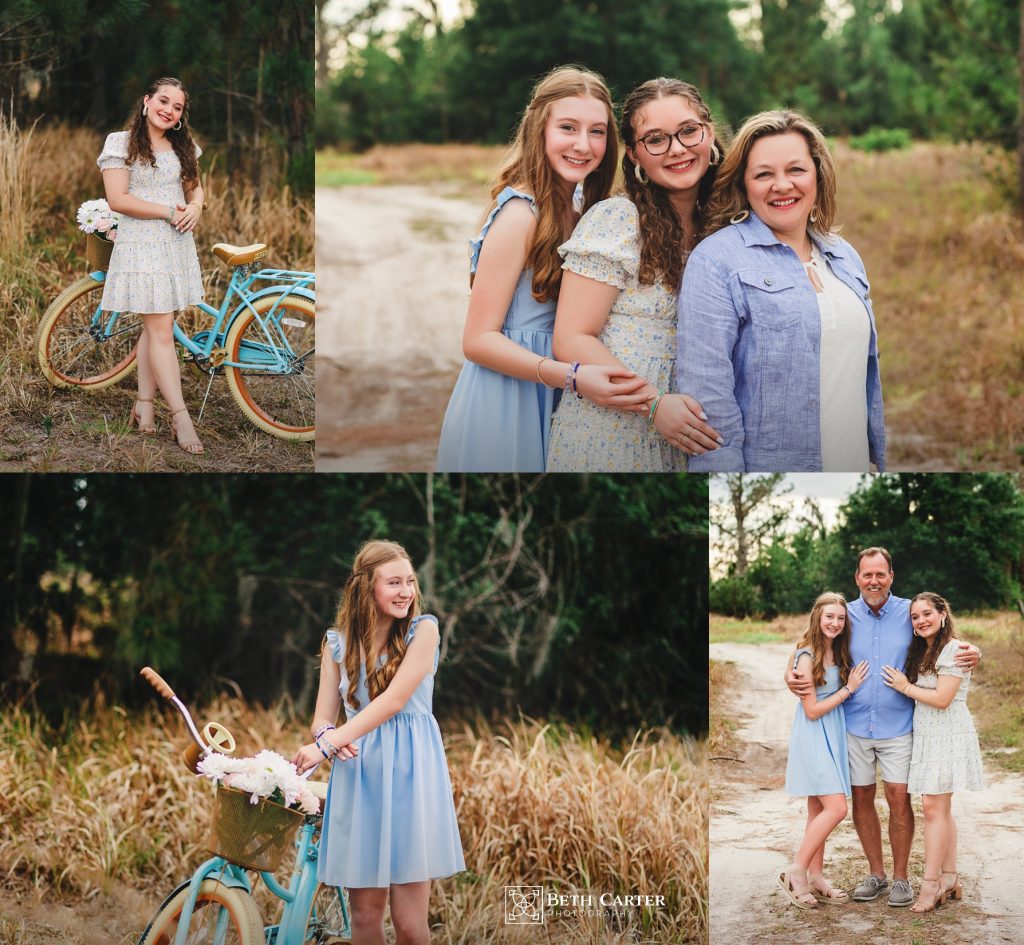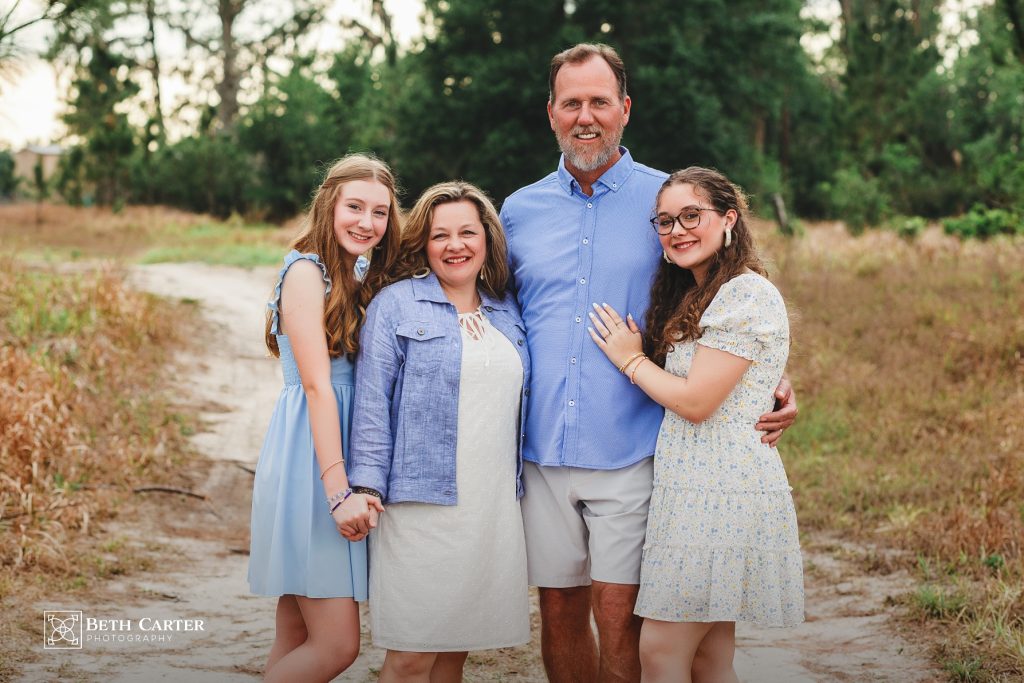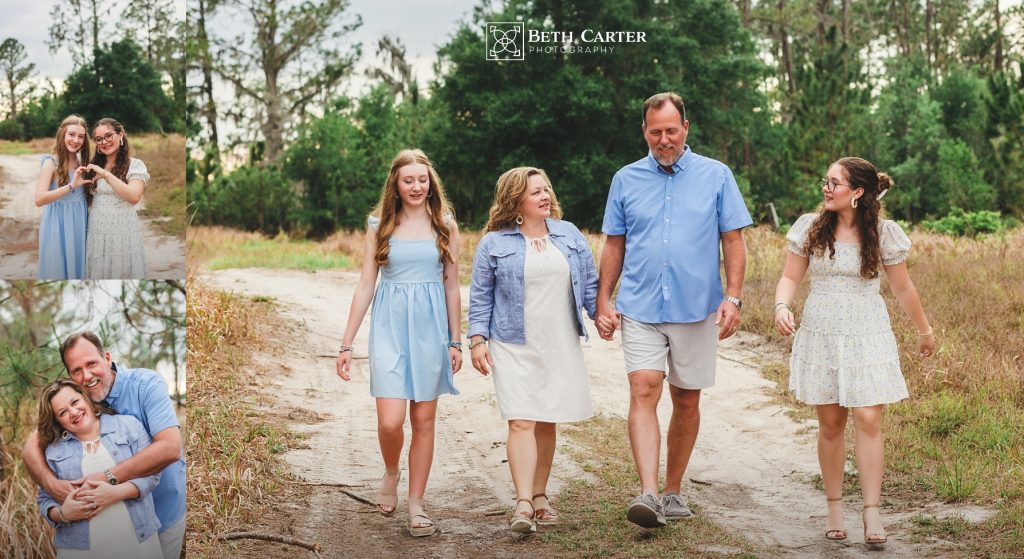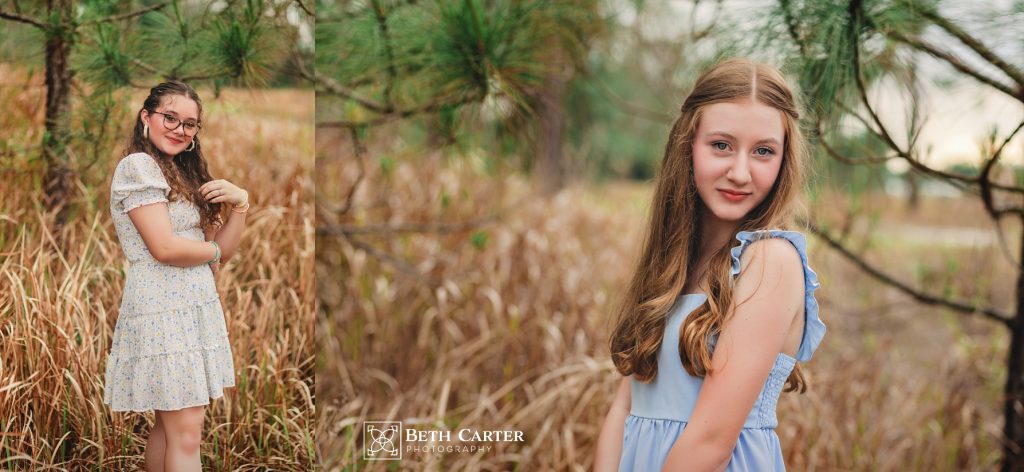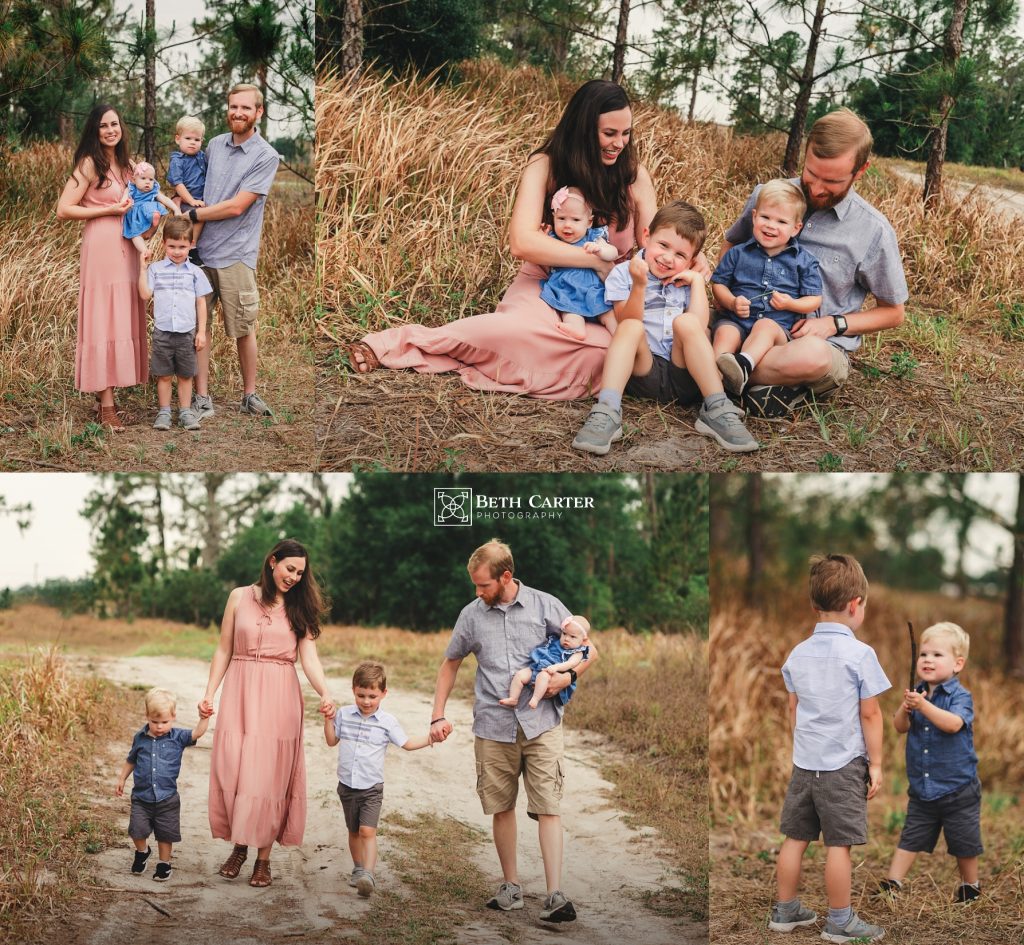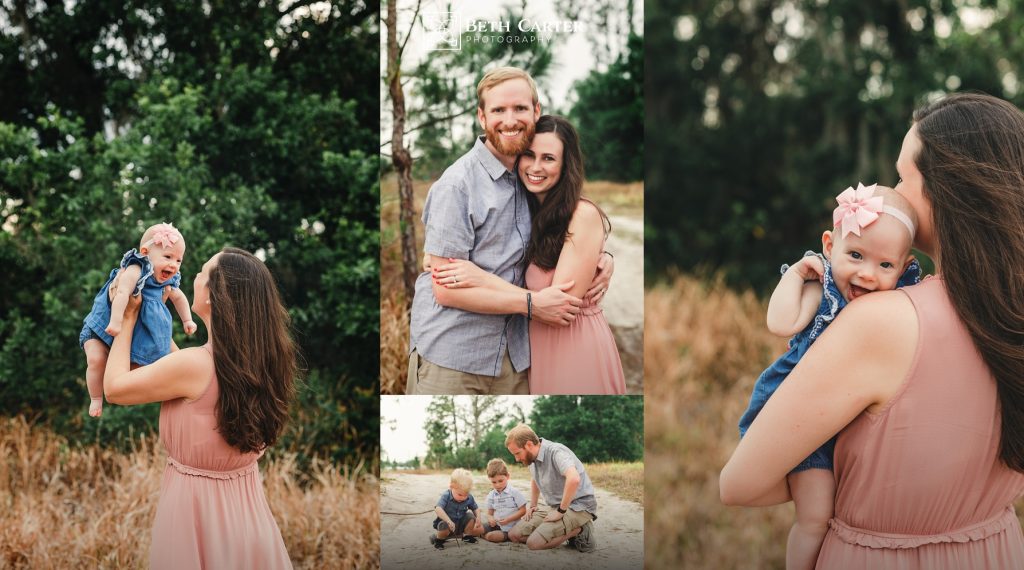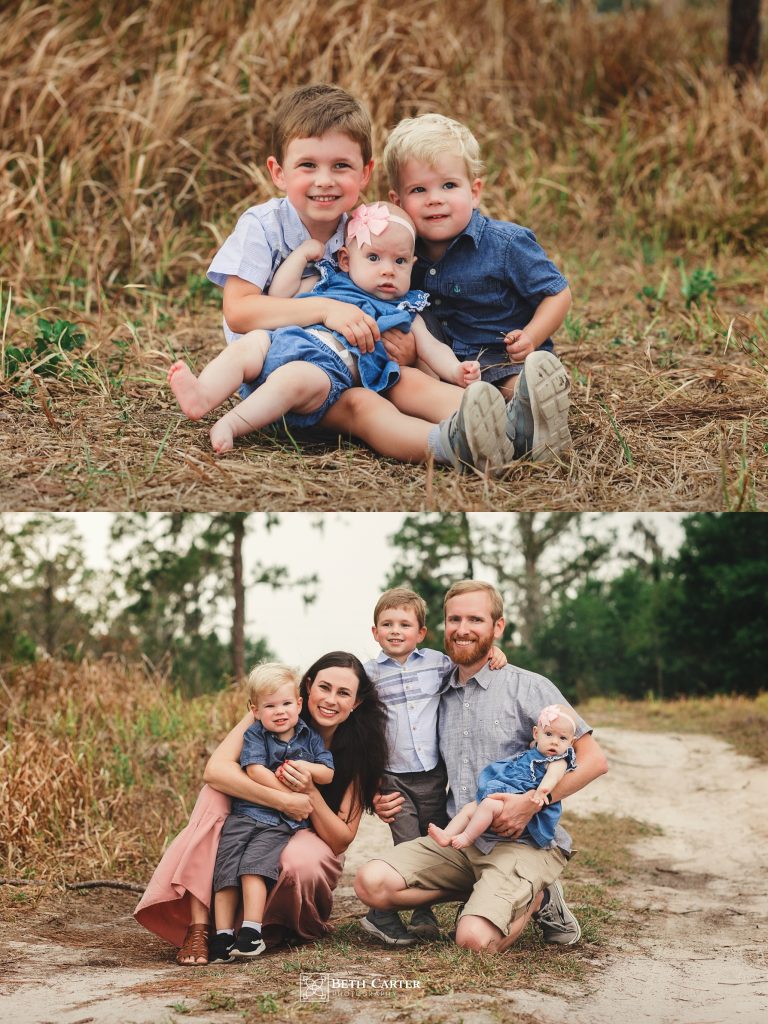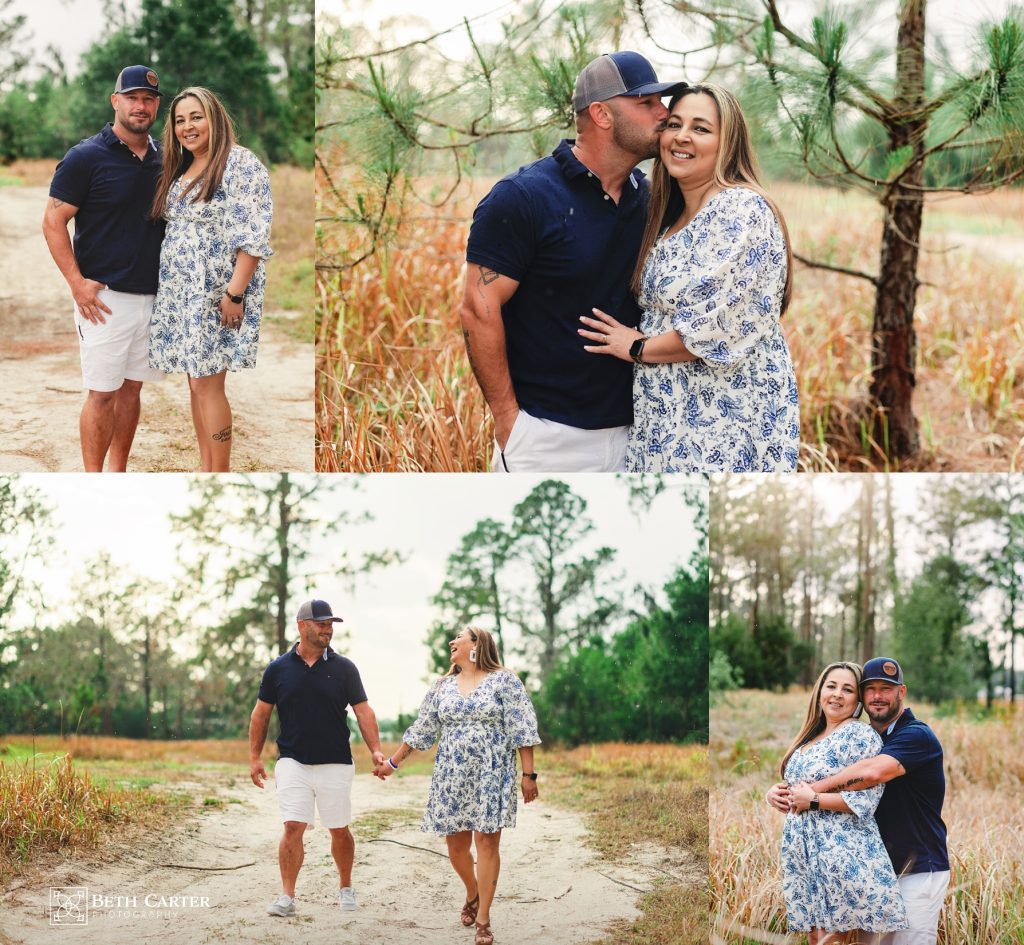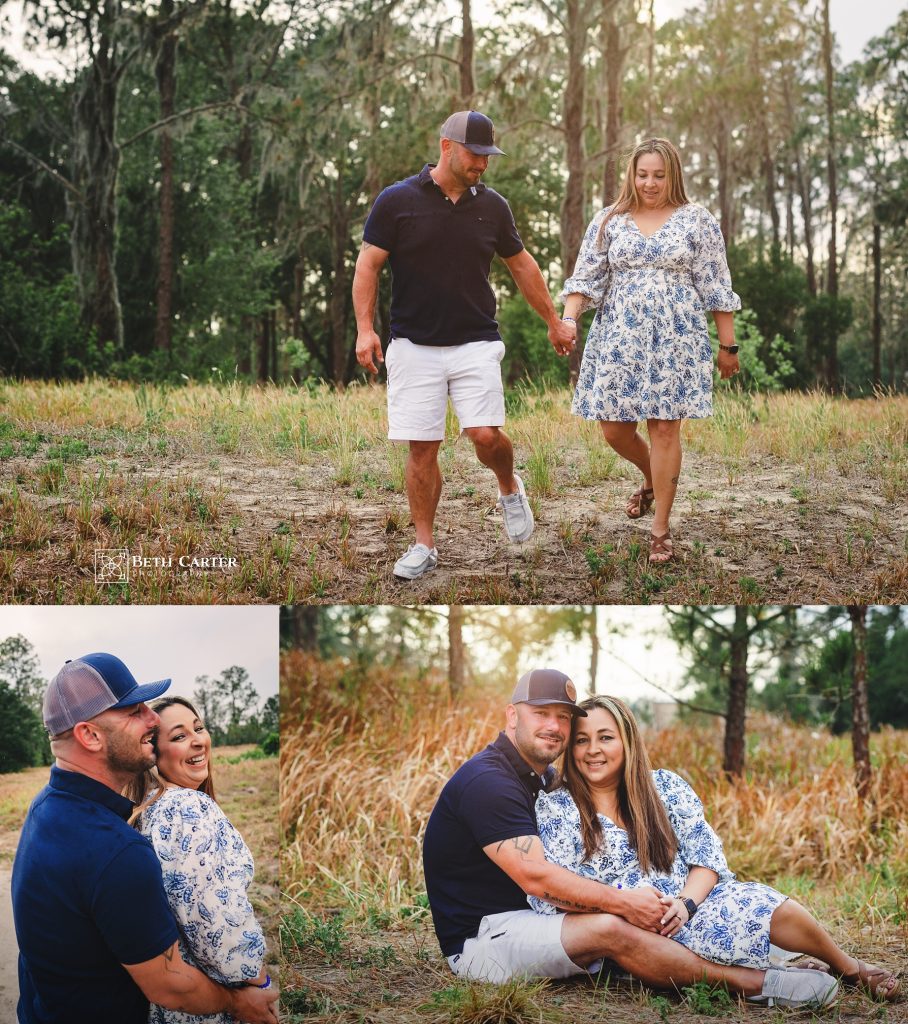 To see more of my work with other families – visit our Family Gallery.
If you are planning a family session for this summer – check out my what-to-wear guide for spring and summer!
If you like this setting and want to book a family session in the fall – check out my what-to-wear guide for rustic settings.